We take branding seriously, but sometimes you need to have some fun. Taking advantage of holidays is a great way for your brand to TWIST in unexpected ways. Not only is it an opportunity to stand out from the crowd and create some buzz, but if you give yourself room to go to the extreme, it could actually lead to a breakthrough idea for your brand. With April Fools' Day coming up, it's a great opportunity for your brand to join the conversation and give your target something to talk (and laugh) about.
Last year Heinz UK and Innocent (a brand that always has a clever TWIST up its sleeve!) fooled the internet with their "collaboration" for Smoup: a TWIST of Heinz Cream of Tomato Soup and an Innocent strawberry banana smoothie. This combination of flavors surely got people talking (after all, tomatoes ARE technically a fruit). Heinz and Innocent's TWIST of an unexpected brand collaboration is memorable, to say the least.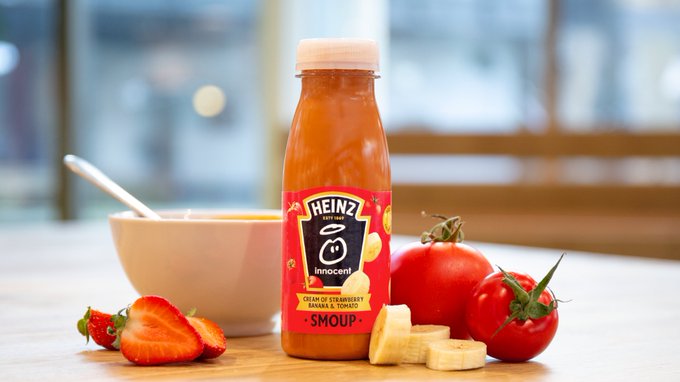 Krispy Kreme Australia's 2021 April Fools' post was a hit in a more subtle way. Upon first glance, a jar of Krispy Kreme glaze looks totally legitimate; both the flavor and product are consistent with other offerings from the brand– it could be a real product. Who knows, maybe someday it will be! What is initially produced as a one-off April Fools' Day joke can have the potential to lead to a breakthrough idea. What would you put this spread on? Bananas? Apples? Or just straight out of the jar. We're not judging 🙂
McDonald's knows their target and they know them well. Last year, McDonald's UK "introduced" a new tiny portion of fries for the friends who say they don't want to order anything but end up stealing some fries once the food arrives. We all know someone who does this… in fact, we might even be that someone! Here McDonald's plays with the universal trope of this friend and provides the solution we've been looking for the whole time.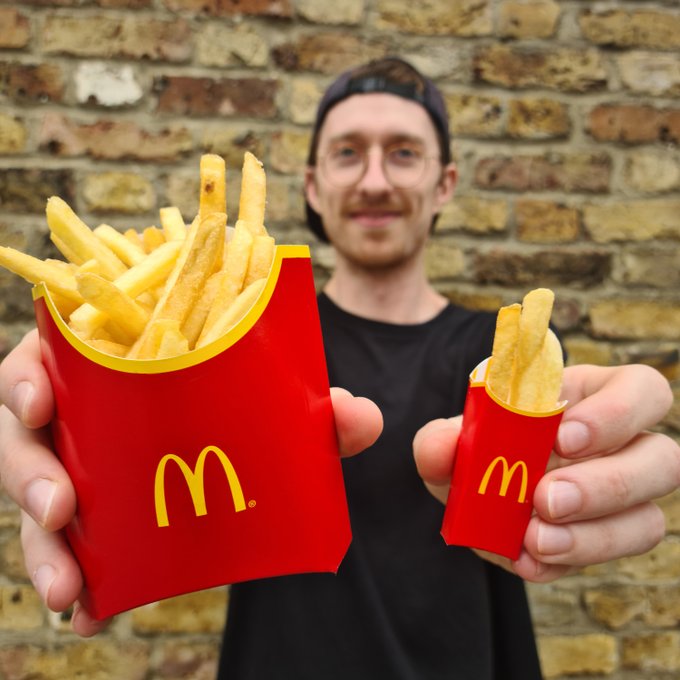 So many food brands have fun with April Fools' Day, but they certainly aren't the only ones who participate. Tech brands are also getting in the game.
Language education application, Duolingo, is notorious for its clever April Fools' Day concepts. In 2019, Duolingo played on memes regarding their (slightly menacing, yet still comical) push notifications. If you thought a notification reminding you to take five minutes to review a French lesson for the day was at best easily ignorable and at worst slightly annoying, having the Duolingo owl literally show up at your door is impossible to push off until "later", whenever that is.
Is your brand planning any clever TWISTS for April Fools' Day this year? What brands inspire you to "fool around" and engage your customers? Let me know in the comments below!